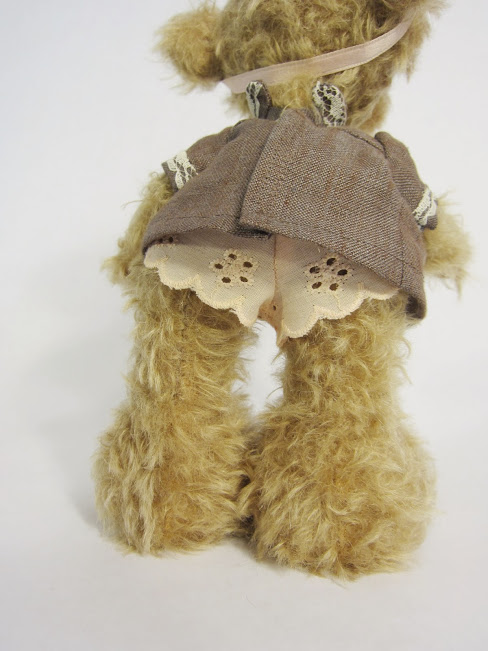 Becky stands at 9" tall and is made out of a curly butterscotch-colored mohair. Her face is needle and scissor sculpted with airbrush shading around the eyes, ears, and muzzle. Her nose is brown embroidered perle cotton and her eyes are backed with a pad of ultra suede. She's five-way jointed with big ultra suede paw pads that have been needle sculpted and airbrushed. She can either sit or stand on her own, but she prefers to stand. Stuffed with poly fill stuffing and pellets for weight.
Her dress is made of a lovely brown 2-tone linen that fastens up the back with Velcro. Under her dress, she wears an adorable pair of peach pointelle bloomers!
Her look is topped off with an antique peach silk ribbon bow on her head.
Becky has been Adopted.